Michael Weisberg, professor in philosophy and codirector of the Galapagos Education and Research Alliance was part of a team of Penn students that traveled to the Galapagos Islands to complete their science projects.
Michael Weisberg (philosophy chair and codirector of the Galapagos Education and Research Alliance, GERA) took a Penn team to the Galapagos Islands that summer to collaborate with local Galapagos community members on scientific projects.
One of the projects was to teach local students how to dive and to work with government officials to implement more robust water quality testing. Another was to map hiking trails through the national parks. Weisberg stated that Weisberg and his group took advantage of the 12 hours of daylight the Galapagos Islands had. They started their day at sunrise and continued until ten in the morning.

"The only way we can overcome these challenges is by working with the local Galapagos communities," said a Galapagos Alliance post.
One of Weisberg's latest projects was to teach middle and high school students scientific dive techniques. Weisberg and his group worked with students to study dive logs and foster a greater understanding of the ocean ecosystem. Some of the local students were awarded diving certificates at the end of this program.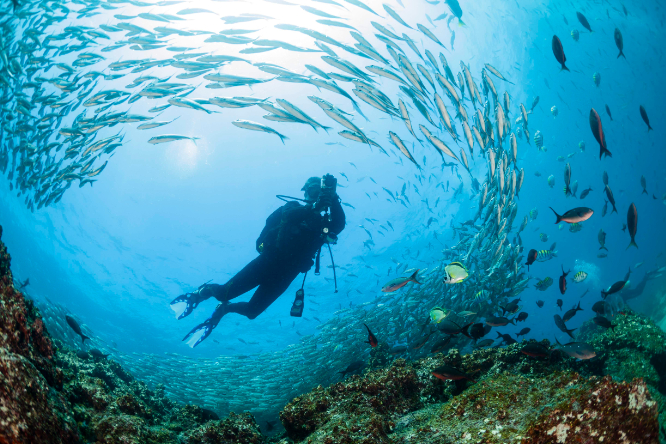 They also collaborated with national park rangers in order to improve the rating of and map hiking trails. The team accompanied the national park rangers on their way through islands national parks in order to map the wilderness.
Weisberg stated that he wants to use an interdisciplinarity approach in his work on the Galapagos Islands. He is trying to recruit students from the School of Arts and Sciences and Nursing as well as Wharton and School of Design to his research efforts.
GERA has been joined by several other universities in recent years including Villanova and Virginia Tech as well as the University of Cincinnati.
Every weekday morning, Dear Penn will arrive in your inbox.
Weisberg and his colleagues were unable to travel to the Galapagos Islands before the COVID-19 pandemic. Their last international trip was in January 2020.
Weisberg was struck by the beauty of Galapagos wildlife when he looked back at his last trip. He vividly remembers seeing sea lions in the water and blue-footed bobies diving into water to catch fish.
Weisberg said, "[I] wish I] were a poet so I could describe it,"